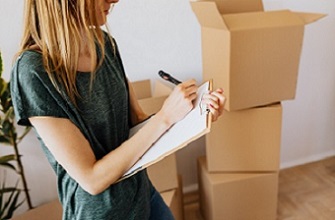 Spring is here and so is moving day for many people. It's a time of transition for those seeking a new place to call home, and our communities need to be ready. That means starting with the basics.

This may seem obvious, but sometimes taken for granted and even failing to correctly apply or utilize the basic tools available to us to ensure a great experience, a well-maintained community and a solid housing inventory that reflects well on our community.

Sure, the pandemic has challenged all of our assumptions, but I urge you not to let your move-in process slide. It is critical to maintain a proper perspective and be diligent when it comes to our move-in checklists.

Most experts in our field, like those at Multifamily Insiders – the largest networking group for multifamily housing professionals – remind us that these checklists for move-ins are essential no matter the circumstances surrounding national emergencies like the pandemic. They are also important for move-out procedures as well, but that's another story.

For now, let's focus on creating and deploying move-in checklists. This ensures a happy resident while also assuring the community that things in any individual housing unit get taken care of quickly and efficiently.

Why should I have a move-in checklist?

Frankly, I think I have to answer that in no uncertain terms. It helps protect your community, satisfy new residents, and creates a pattern of procedures and processes that will guide how you run your community in an effective and thoughtful manner.

Recently a Multifamily Insiders article noted that "The move-in and move-out checklist is a convenient, all-inclusive and reliable way to document the property's condition."

The logic, according to the author Joe Killinger, is that residents benefit from a move-in checklist because any existing conditions will be predated to their occupancy. More important, he noted that the checklist "helps the property manager by reducing liability risks due to disagreements related to security deposit reimbursement; thus, protecting the value of the property."

What should be documented, when and how

So, let's look at some of the mechanics of a move-in checklist. First of all, this is not rocket science. A simple list will do, one that looks at every element of a unit or apartment. It can be a created electronically or simply on a form created on your computer. Sure, it needs to be thorough – cover all aspects of the unit, from floor to ceiling, wall to wall, room to room – but it does not need to be overly complex.

The idea here is to describe the condition of the apartment and make sure to identity any issues, both for your management or maintenance teams as well as potential residents.

An important consideration is when you should document the condition of the apartment. The simple answer is the best – do it when a resident moves out and when a new resident is about to move in. This creates a compare and contrast approach that will make it easier to identify and resolve potential issues.

In terms of how the checklist works, besides using a form or electronic document, it's not a bad idea to make a visual record of the property through simple photographs.

We all know that proof is often in the eyes of the beholder, so make sure you have a good visual record to go along with any checklist you develop. In fact, they can easily work in tandem. As you review a kitchen, for example, if there is a deep gouge in the countertop, besides noting it, a photo can show the extent of the damage and help resolve the level of repair or replacement needed.

A universal system, applied individually

Each apartment and community is unique and different. So there certainly needs to be some consideration in how you customize your move-in form, your checklist, your walk-through and your photograph records.

Move-in checklist will differ for apartments that are fully furnished from those that are furnished by the new residents. While I won't get into that much now, just remember that in those cases documenting the furniture itself becomes as important as any ceiling tile, carpeting or entry door.

I realize that may sound obvious, but again, it may be easy to neglect the basics, especially during an influx of new residents.

No one system will work for everyone. It's more about following a consistent procedure with a focus on timing, information gathering and planning resolutions that are satisfactory to the management team and the potential of future residents.

At FOURMIDABLE, finding the right combination of tools allows us to work closely with the management teams at our properties. We partner with them, as they partner with their current residents in developing a well-oiled system that looks toward the future care and maintenance of the community.