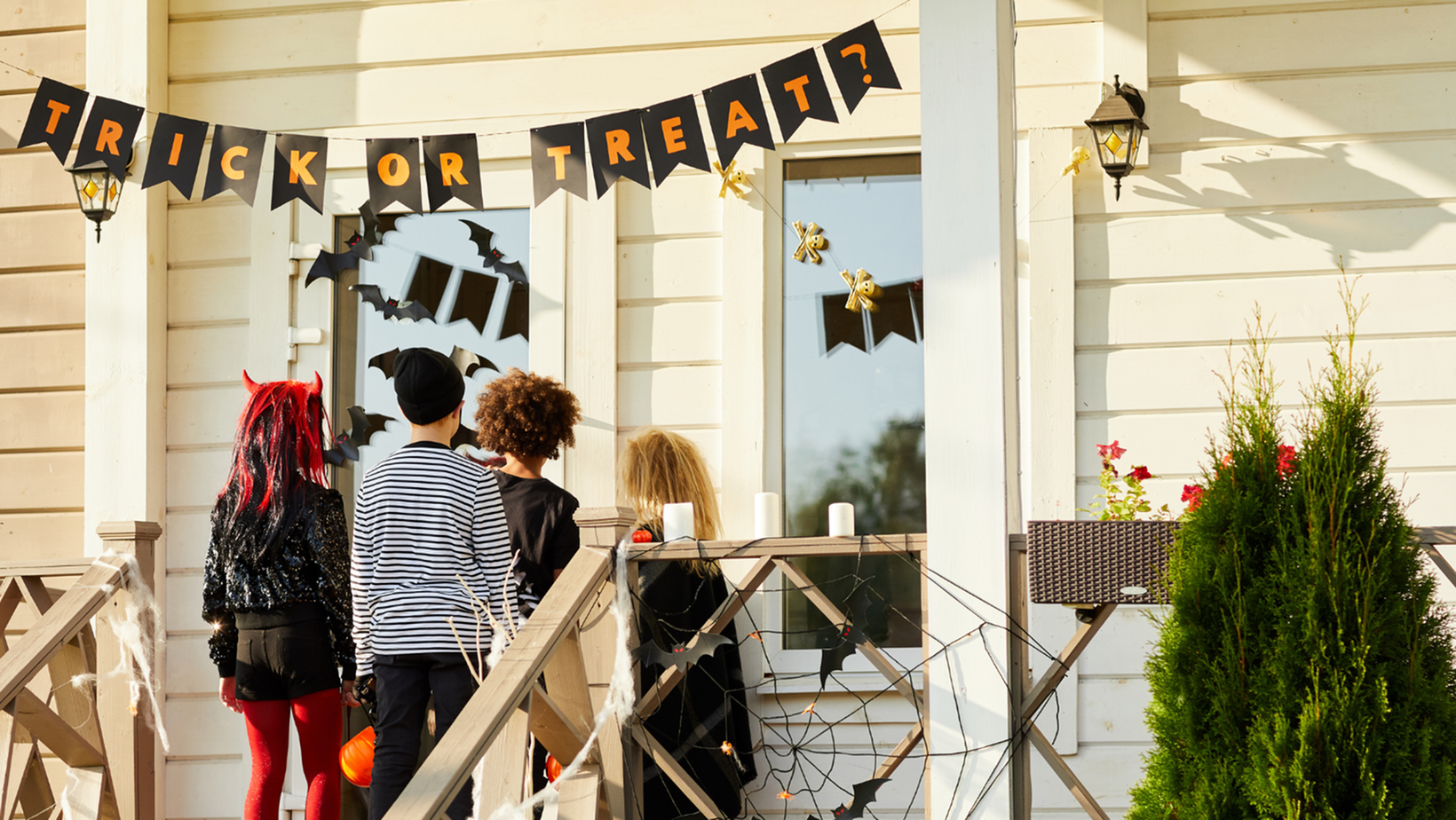 Before the ghouls and goblins come out to play on Halloween, take some time to prepare your property for trick-or-treaters. If you tend to get a lot of kids going door to door at your property, one of the best ways to ensure safety is to clear common areas of any debris. Kids have one objective on October, 31st - candy - and often, little kids in bulky costumes can easily knock stuff over or trip in the excitement of the night. Clearing your common areas can avoid these injuries and an unnecessary mess. Another easy way to ensure a smooth Halloween is to make sure the outside areas are well-lit. While a dimly lit area may add to your spooky decorations, it can also lead to injury.
Next, if you have a pet-friendly property – make sure to remind your residents to try to keep pets inside while the trick-or-treaters are roaming about. Pets can get easily spooked and anxious when lots of noise are coming from all around them. The best way to ensure your furry friends and neighbors are safe, is to keep your pets inside while the little ones are running around.
You may also want to consider reminding your residents about fire safety before the big day. Though Jack-o-Lanterns are a huge staple on Halloween, consider using a fake candle to light it up. The same goes for inside decorations – candles can give the spooky effect that you are looking for, but make sure they are away from things that can catch fire and they are being monitored while you may be passing out candy, or put out before you take your own trick-or-treaters out.

Looking for an alternative to the traditional door-to-door trick or treating this Halloween? Set up a Trunk-or-Treat at your property. Ask your residents to decorate their trunk and let the little ones grab their candy in a more controlled environment. If you have a clubhouse or main area, you can also set up some decorations and have residents set up a table with candy inside as well.
Overall, keep it simple and help your residents celebrate Halloween in a safe environment.