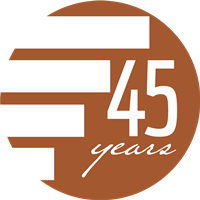 While we are deservedly well-known for managing an extensive affordable portfolio across 11 states and several regions, there is much more to the FOURMIDABLE portfolio, and the team working so hard to guide our clients through a challenging 2020.

Even as we celebrate our 45th anniversary as an organization, I have never been more proud of the men and women who operate, manage, lead and develop our entire property portfolio. Without them it would be nearly impossible to grow, let alone sustain the over 7,000 units that make up the FOURMIDABLE family.

Diversity in terms of property style is such a hallmark of our company that I am never hesitant to share or talk about the idea. Besides a long list of affordable units in our portfolio, what really separates us from our competitors is something I like to call future flexibility. The idea here is to remain vigilant for new opportunities no matter the source, no matter the location, the size or challenge, and definitely no matter the property type.

By approaching any individual or group of properties with fresh eyes and a willingness to evolve who we are as a company, we exemplify the very heart of what FOURMIDABLE has been about these past four and a half decades.

As our founder J. Ronald Slavik likes to say, FOURMIDABLE is all about being creative and representing, embracing virtually every property segment in this country. Ron's vision has always been focused on just that, and today we strive hard to follow that path even as we innovate and try new approaches that are sometimes demanded by economics, regional differences or new technologies.

Clearly, our portfolio consists of many property opportunities, including market rate, luxury, tax credit (LIHTC), government assisted, public housing, rural development, independent senior communities and commercial properties.

Whatever the type of property, our team works to ensure our clients, management partners and owners all experience the FOURMIDABLE approach to financial stewardship, strategic planning and team building.

We know that FOURMIDABLE's model is one of success and well deserving of consideration during this 45th year as a company.