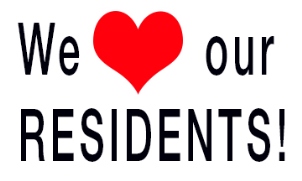 Now more than ever, managing turnover at properties is critical to the ongoing success of any good community. Being focused on taking care of residents during the ongoing global pandemic requires that everyone adapt and find ways to work directly with residents and maintain a healthy occupancy ratio in our communities.

Certainly, the pandemic has changed many things. But overall there continues to be some sound practices that will assist in dealing with turnover.

First of all, keep in mind that the renewal process should always start at move in. Developing an approach that connects with new residents and gives them a sense of well-being about the future home is highly beneficial.

Always remember to listen to your residents, and communicate with them. If a resident is sharing important concerns or general ideas, take the time to find out what they have to say. If residents share why they want to leave, make sure to pay attention. What they tell you could give you new insights on how to improve issues or better respond.

Management should also host resident events, such as pool parties, breakfast on the go, bingo, movie night, or a pizza party to help form a sense of community. You can use these times to listen to concerns, promote incentives you may be able to offer them to stay, and to generally connect in a sincere and inviting manner. With the current pandemic, many of these activities and more can be done virtually.

While this may sound obvious, it is critical that you focus on timely completion of work orders, and make improvements or upgrades to living spaces – even if minor – that will help with future retention. Remember that improvements, offering a concession or incentive to stay, are often less costly than turning a unit or allowing units to remain vacant.

In terms of renewal time, begin the process 90 days prior to lease expiration. Conduct an inspection of the unit to determine what repairs may need to done and help show you're motivated to keep them as residents. And whenever possible, offer incentives for early signing of renewal leases.

If you are not sure what makes sense in regards to special offers or incentives, consider reviewing what current rents and specials are being offered by competitors.

Managing resident turnover is a fundamental part of who we are and what makes properties remain strong, vital and fully occupied. Do everything you can to keep it that way.