Blog Home
Property Management Principle 1: The Value of Time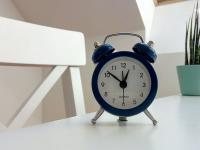 The time required to successfully manage even a single rental property is something many novice investors fail to take into consideration. The new or empty property must be cleaned, repaired, painted, and updated to be marketed at a profitable rental rate. It must be marketed and shown to prospective renters.
And the list of to-do's goes on.
Applications must be filled out and verified, credit scores checked, background checks run, deposits collected, leases signed, and move-in arrangements coordinated. Once a renter is in place, there are maintenance issues on the unit, the common areas, the amenities, and the grounds. Lawns must be mowed, leaves need to be raked, and snow must be plowed in a timely and efficient manner.
Simply put, property management is a 24/7 proposition and the time demands grow exponentially with the number of units under management.
When you ask any successful rental property owner what is the secret to their success, the overwhelming majority are going to tell you that it is having a professional property manager in place. At Fourmidable, we know that a good property manager can handle the countless details that come up with a rental property and allow you, the owner, to free up the most precious asset you have as a real estate investor – your time.
Allow me to give you a real-life example of one of the most active multi-family owners in Michigan. This owner now owns over 4,000 units, but that wasn't always the case.
In 2015, this individual owned a 24-unit complex in Eastpointe, Michigan. He had a desire to grow his business, but the time spent 'self-managing' the one property he owned had deferred that desire. He decided to take a leap of faith when he purchased a 383-unit senior community in Southfield and entrusted Fourmidable to manage both his current and the new property.
His philosophy was simple: find a professional management company that focuses on customer service in the community. This would lead to income growth of the property and allow him to focus on becoming a profitable, growth-minded landlord in this area.
He needed a company with a proven record of reliable execution, excellent communications, and a shared vision for providing quality, affordable housing. Because his main office is in an international location, trust, communication and clear objectives have been the recipe for our successful business relationship.
Over the past three years, this client has added another 3,500 units to his Michigan portfolio and is slated to grow even more in 2019. Income growth and customer satisfaction has increased at each property. He is now free to spend his time seeking out new investment opportunities and growing his portfolio while his trusted management company handles the day-to-day management of his existing properties.
At Fourmidable, we specialize in managing, marketing, and leasing market rate rental properties, whether they be tax credit, senior and family government-assisted, public housing, middle class apartment communities, high-rise condominiums, or off-campus cooperatives. Our goal is to maximize and protect our clients' assets through effective property management, allowing them to free up all the time they need to meet the rising demand for quality, affordable rental housing.