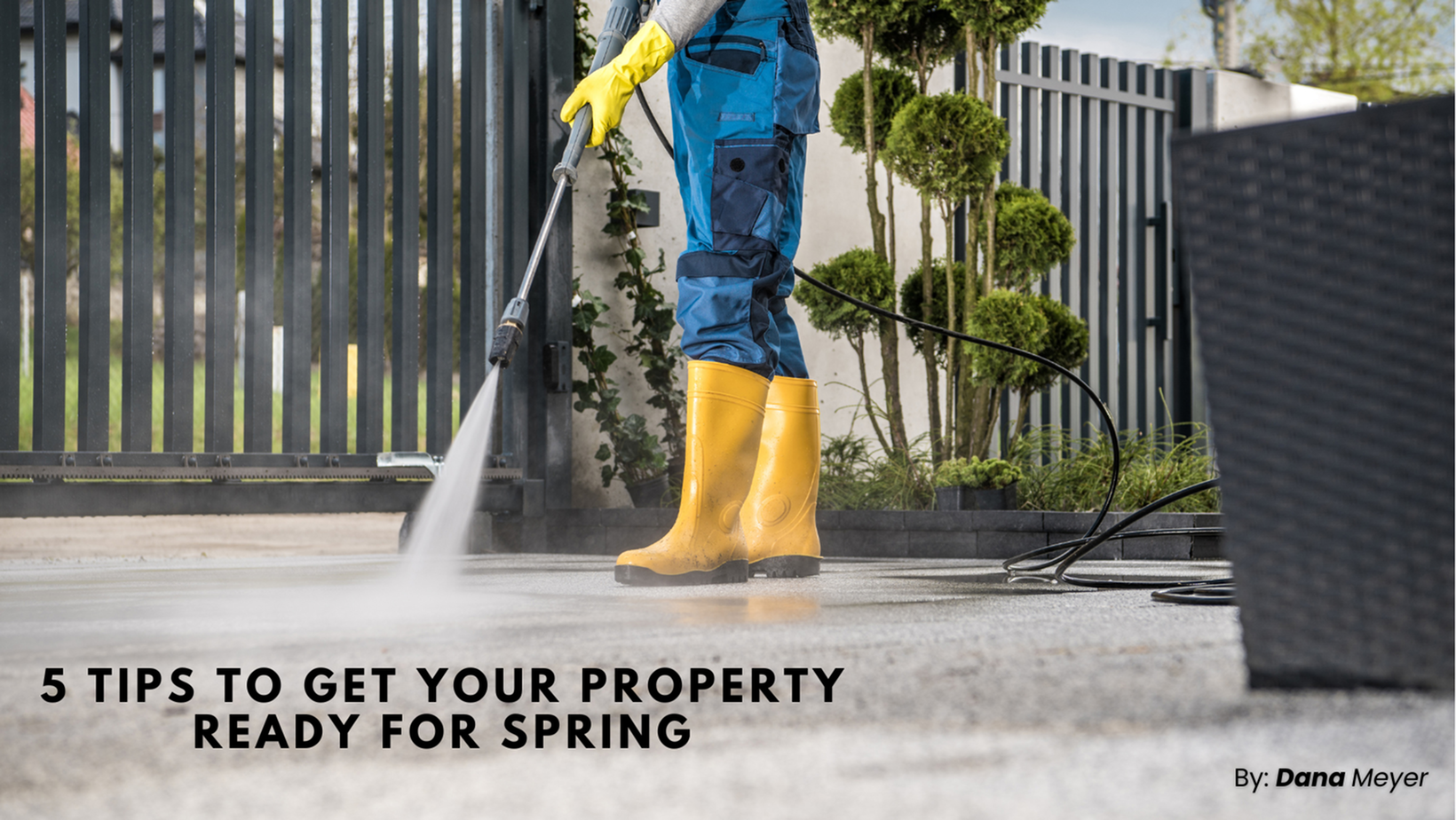 Spring is in the air!

After a long, cold winter, the snow has finally melted, the birds are singing, and the flowers are starting to bloom. As a property management company, spring is an important time of year for us. It's a time to freshen up your property and get ready for the busy season ahead. So, let's dive into some tips to help make the most of spring!

Clean, clean, clean
Spring cleaning isn't just for homes – it's for properties too! Now is the time for a deep clean, both inside and out. Sweep the sidewalks, power wash the building exteriors, and wash the windows. Inside, dust and vacuum thoroughly, and don't forget to sanitize high-touch surfaces like doorknobs and light switches. A clean property not only looks better, but it also promotes good health and safety for residents and guests.

Get landscaping in order
Spring is the perfect time to get the landscaping in order. Whether you have a small courtyard or a large lawn, a little bit of maintenance can go a long way. Trim back overgrown bushes and trees, plant new flowers, and lay fresh mulch. A well-kept landscape can boost curb appeal and make your property more attractive to potential residents.

Check for winter damage
Winter weather can be harsh on buildings and outdoor structures. Take a walk around your property and check for any damage caused by snow, ice, or freezing temperatures. Look for cracks in pavement or concrete, damage to roofs or gutters, and broken outdoor fixtures like lights or benches. Addressing these issues early can prevent further damage and keep your property looking its best.

Prep for outdoor amenities
As the weather warms up, residents will want to take advantage of outdoor amenities like patios, decks, and grilling areas. Make sure these areas are clean, safe, and ready for use. Clean the grills, add fresh cushions to outdoor furniture, and ensure that any safety features like railings or fencing are in good condition.

Update marketing materials
Finally, spring is a great time to update your marketing materials. Take new photos of your property in its springtime glory, and update your website and social media accounts with fresh content. Consider creating a spring-themed marketing campaign to attract new residents and highlight the benefits of living in your property during this beautiful time of year.

Spring is a time of renewal and growth, and it's the perfect opportunity to freshen up your properties and attract new residents. By following these tips, you'll be well on your way to a successful spring season!