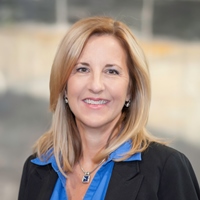 Jeri Hays, the CEO of FOURMIDABLE, is a remarkable business person, but it's not necessarily the subject of business that sets her apart and makes her someone that her colleagues tend to want to emulate.

Hays, who joined FOURMIDABLE in 1986 as Assistant Controller, has a heart for people and particularly the importance of having a place to live as a basic need that can often be served through public housing.

A graduate of San Diego State University, where she earned a Bachelor of Science in Business Administration degree (with a minor in Accounting), Hays is often called upon as an expert resource for advocacy groups and attorneys, successfully facilitating resolutions of complaints and requests from residents and applicants.

Professionally, she is a candidate for a Certified Public Manager designation and as CEO of FOURMIDABLE, her primary responsibility is to develop both short-term and long-term goals, objectives and strategies.

At FOURMIDABLE, Hays served as Assistant Controller for seven years before taking on the role of Director of Finance and Administration. She was promoted to Executive Vice President in 2004, a position she held for 12 years.

On a personal note, and one that reflects her passion for the importance of education, Hays set in motion an initiative that has since "taken off" at the company: a campaign to seek donations of new and gently used books for children.

New books were sent out to children at Carriage Circle and Woodland Heights, two public housing sites in Pontiac, throughout the summer break. And children ages 7-12 were giving the opportunity to win prizes as part of a reading contest to see who reads the most books over the summer.

Donated books were used to establish a children's library at each community.

The book drive came as the result of Hays asking for children's books for her birthday, a decidedly selfless initiative from someone who clearly believed the greatest joy would come from focusing on the needs of others.